Open House in Warsaw Montessori School
Warsaw Montessori School, ul. Szwoleżerów 4, Warszawa Mokotów

Save the date!
Thursday 23rd January 2020
10:00 am -2:00 pm

learn about the Montessori method
meet our teachers and students
visit the classrooms.
Parents and children are welcomed.

For more information call +48 608 488 420.
Warsaw Montessori School is a part of the family of educational institutions called the Warsaw Montessori Family serving students from 12 months in its Toddler Centers through High School since 1999.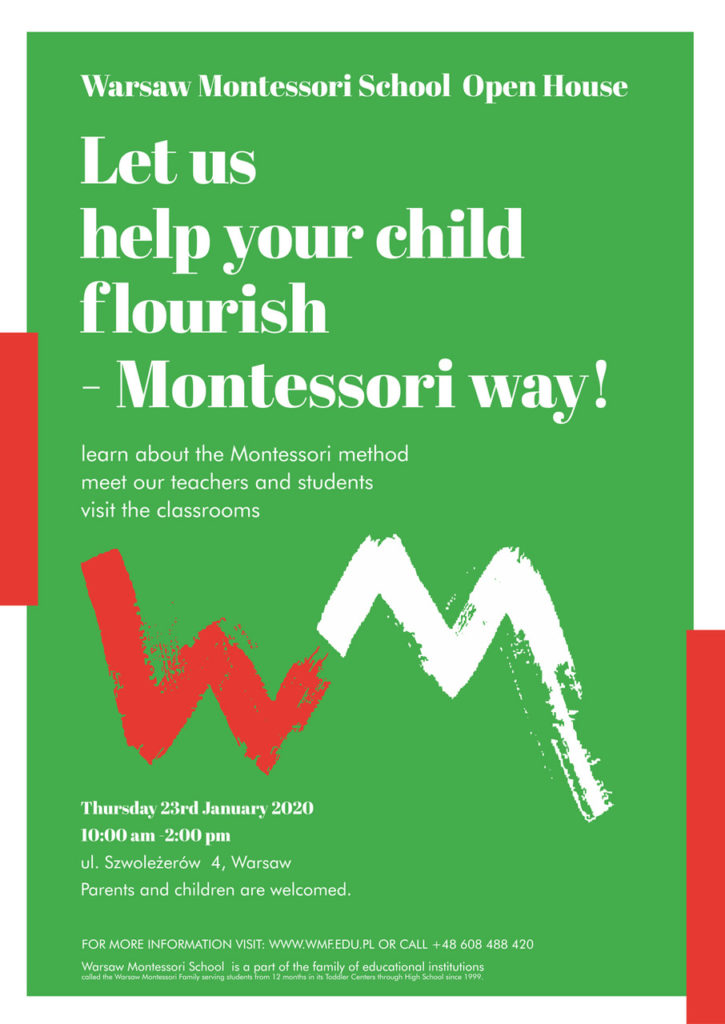 International environment
English and Bilingual curriculum
Extracurricular activities
"Green" and "White" schools
Transportation of students to and from school